Home
Bookmark this page
Online data entry jobs for Indians in 2023
In 2023, many people especially educated women have lost their jobs and age discrimination in India has increased with people above the age of 35 finding it difficult to get any job t. Due to the worsening status of educated women in india, open government SLAVERY of older single people, they are finding it difficult to get a job since most larger employers prefer to hire men and younger women who are often willing to use the casting couch as part of the government job for SEX racket in the indian internet sector.

As advertising revenues for almost all ad networks have reduced to a fraction of the rate a few years ago for some publishers, online captcha data entry is the most reliable and simplest way to earn money online without investment, especially for those who do not have good writing skills, or whose mails/correspondence are stolen by security and intelligence agencies, falsely claiming national security, making it difficult to earn any money online or offline. Another online data entry website is KolotiBablo which is reviewed separately in the KolotiBablo review.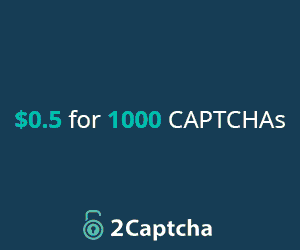 Payment proof for 2captcha is available.
the payment rates and other parameters for 2captcha online captcha data entry in 2023 are listed below
Normal captcha $0.0003
reCAPTCHA $0.00101
Normal captcha waiting time 10.4 sec.
reCAPTCHA waiting time 19.46 sec.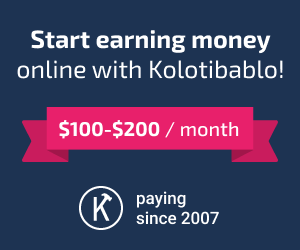 the payment rates and other parameters for KolotiBablo in January 2023 are listed below Recaptcha Solving
Current bid: $1.1 / 1000 | Priority : 19.6 / 10386
Image Captcha Solving -Usual image captcha tasks
Current bid: 0.3 / 1000
Image Captcha Moderation - Moderate other users entries
Current bid: 0.5 / 1000
GeeTest Captcha - Sliding captcha tasks
Current bid: 1.2 / 1000
Fun Captcha - Rotating captcha tasks
Current bid: 1.2 / 1000
hCaptcha - Recaptcha clone
Current bid: 1.2 / 1000

. In contrast to PTC websites, for captcha data entry jobs, the income depends on the data entry speed, and the person doing the data entry faster and more accurately will earn more money in a shorter period of time. While there are many captcha solving websites, most of them only sell their services to webmasters, and do not allow users to signup to earn revenue.While 2captcha remains the most reliable online data entry website with payment proof available, KolotiBablo has improved , and offers a lot of work, and is under review. Captchatypers is also under review

Though 2Captcha does not pay through Paypal or westernunion in 2020, there are many money exchangers who will convert the money into payment to indian bank account. the payment received in webmoney, advcash,perfect money,airtm can be used to purchase webhosting, domains and other services from russian and related websites. The webhosting can be used for websites,blogs which are monetized using advertising, with payment through paypal or other methods. So the website is ideal for those who wish to start their online business without any investment at all, working at home

Captchatypers and Bpomart.com are some other online data entry websites for indians, which do not require any registration fee. After registering for captchatypers, the email should be verified, however the verification email was not received in april 2020. Minimum payout for Captchatypers in $1 according to their website. Bpomart.com is only paying monthly, and the minimum payout is Rs 250. A typing test has to be completed. A detailed review will be provided separately. Kindly note that ntro/raw/cbi employees are not associated with the website in any way, though they make fake claims since 2010

One of the most popular questions on Quora and other websites is online data entry jobs without any investment. There are other websites like Worknhire, Craigslist and Fiverr, which also offer data entry jobs. The local newspapers have a number of data entry jobs in the area posted for people in the state or city.

2Captcha has become popular for Online data entry as anyone can signup to solve captcha and earn money from 2Captcha online data entry in 2023. It has been advertised extensively. online data entry, KolotiBablo, Captcha2cash are some other websites which claim to pay users for captcha solving, data entry. Koloti Bablo has an option to sign up in Hindi,and is currently under review. Since many online websites are not paying as promised, it will be recommended only after payment will be received

For 2Captcha the user interface has been designed very well, and website will open quickly. They claim to pay $0.5 for 1000 captchas solved. During review for simple captcha solved, the rate offered was $0.00018. As the number of captchas solved increased, the complexity of the captcha available also increased. The rate was higher for more complex captcha, however, if there is an error double the amount will be deducted, so it will be better to skip the captcha if it was not clear.

The 2Captcha website will list the current statistics for captcha solving,including number of captchas solved, users online, and usually time taken on an average will be about 8 seconds per captcha Those with a high speed internet connection can complete 1000 captchas in one hour according to a review Minimum payout amount $0.5 only with Webmoney Ideal for those who do not have a Paypal account or whose Paypal account has been disabled.They offer payment using Payza, Webmoney, PerfectMoney .
online business data entry which will pay slightly more, however tracking is not accurate, while 2captcha is very accurate

They are efficient in processing the payout request. For example a request was made on Sunday 13 march 2016 and the payment was received in the Webmoney purse, the same day. Similarly another payment to Payeer wallet in October 2023, was also quickly transferred. The low payout of only $0.5 is a major advantage for those who wish to use the website for some quick money. Captcha solving will be ideal for those who want to earn money without any skills, for students with free internet at college, and those with an inexpensive reliable fast internet connection, Indians who need help to convert the payment to Indian rupees or any other help for data entry work in 2021, without any investment, can contact at websites@useful.in and info@textads.in . Websites similar to 2Captcha interested in outsourcing data entry, captcha solving work to low cost indian workers, can also contact for a free review on the data entry job website,

Additionally high status well connected frauds like greedy gujju stock trader amita patel featured in hindu business line, money control, haryana mba hr ruchita kinge featured in peoplematters getting Rs 14-15 lakh monthly as optum human resources manager,panaji bulldog owning greedy goan bhandari scammer sunaina chodan, kolhapur/panaji sindhi scammer school dropout naina premchandani who looks like actress sneha wagh, her scammer sons karan,pune bank manager nikhil, bengaluru brahmin cheater nayanshree, greedy goan gsb fraud housewife robber riddhi nayak caro and other fraud government employees who do not spend any money on domains including this one are getting monthly government salaries only for FAKING domain ownership allegedly with the help of top indian tech, internet companies allegedly led by google, tata, some government employees from the btech 1993 ee class of iit bombay allegedly tushar parekh, vijay, j srinivasan, puneet

Additionally high status well connected frauds like greedy gujju stock trader amita patel featured in hindu business line, money control, haryana mba hr ruchita kinge featured in peoplematters, greedy goan bhandari scammer sunaina chodan, kolhapur/panaji sindhi scammer school dropout naina premchandani who looks like actress sneha wagh, her scammer sons karan, nikhil, nayanshree, greedy goan gsb fraud housewife robber riddhi nayak caro and other fraud government employees who do not spend any money on domains including this one are getting monthly government salaries only for FAKING domain ownership allegedly with the help of top indian tech, internet companies allegedly led by google, tata, some government employees from the btech 1993 ee class of iit bombay allegedly tushar parekh, vijay, j srinivasan, puneet

Since the indian government refuses to correct its online records and continues to CHEAT, EXPLOIT, ROB the real domain investor, a single woman engineer, and continues to waste indian taxpayer money paying monthly salaries to lazy greedy sindhi scammer school dropouts, goan call girls and other frauds faking domain ownership, online income, the domain investor is forced to post clarifications so that companies, countries and people are not duped by the shameless greedy scammer sindhis,gujjus, goans and other frauds ruthless in their CYBERCRIME, CRIMINAL DEFAMATION. c Instead of wasting time watching television which shows the same news repeatedly often, or getting bored, it is better to do the online data entry jobs which are listed below. No deposit for any kind is required, and they are fairly reliable in making payment according to multiple sources.


Since the indian government is itself involved in a work at home fraud, government slavery since 2010, falsely claiming that high status LIAR FRAUD raw/cbi employees like greedy gujju stockbroker asmita patel, robber riddhi nayak caro, sindhi scammer school dropout naina premchandani, her lazy fraud sons karan, nikhil, goan bhandari sunaina chodan,indore robber deepika, bengaluru brahmin cheater nayanshree hathwar, who do no computer work for foreign clients, do not spend any money on domains, own the domains, websites ( including this one) of a private citizen, cheating the real domain investor owning this website of Rs 15 lakh annually, a large number of businesses like Zenith solutions, Honey Technology, Equinox, Unicorn services, Freelancer forms are also following the footsteps of the raw/cbi employees in finding fault and making huge profits without doing any kind of work.

All these companies are threatening thousands of indian citizens with fake cases, and demanding money from them leading to a large number of complaints online. These companies are demanding Rs 6900 or more from indian citizens, or threatening a court case, which will destroy their career. Due to corruption, nepotism, indian intelligence, security agencies are not taking action action these businesses. So to help indian citizens who want to make some money without being penalized or threatened with court cases, The online data entry jobs listed about are ideal for those harassed or getting money demands, making fake allegations of quality for form filling jobs from
Core enterprises
Freelancer forms
Orian technology
Nat enterprises
Golden enterprises
PRC solution
Rey Technology
UTS solutions
Work Novatech enterprises
VR enterprises
Xylem technology
Viz technology
HS enterprises
PG technology
wise word technology
Edatafilling.in
Webalizer text solutions
Zet technology
Cradlesoft Enterprise
Zenith solutions
Honey Technology
Equinox
Unicorn services
Please send your feedback and other details requested to info(at) textads.in or websites@useful.in